Image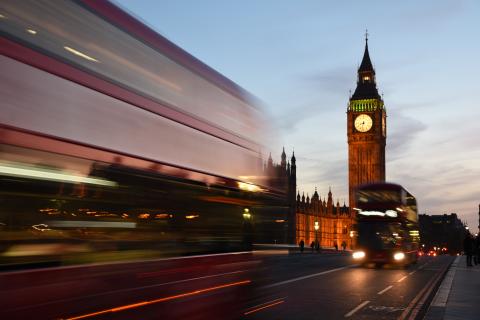 Interested in studying law in the UK?
Summary guidance for non-UK nationals
Lawyers in the UK come in many varieties - solicitors, barristers, legal executives, licensed conveyancers, notaries, costs lawyers etc – the right to use these titles is reserved to those who have qualified and are registered with and regulated by the relevant regulatory or professional body.
There are certain activities which can only be undertaken by lawyers holding these titles but anyone can give general legal advice outside of those activities. So foreign lawyers do not need to requalify under their home title in order to practise anywhere in the UK unless they wish to use one of the reserved UK titles and/or practise in a reserved area of work.
There are also three separate geographical legal jurisdictions in the UK: England and Wales, Scotland and Northern Ireland, which each have their own legal system and important differences in key areas of law.
LawCAB deals only with qualification to become a solicitor of England and Wales. If you wish to enter the legal profession in Scotland as a solicitor or advocate, or the Northern Irish profession as a solicitor or barrister, or become a barrister in England and Wales you should check with the appropriate authorities at the links given.
As a non-UK national there are no obstacles to you becoming a solicitor of England and Wales and holding this qualification alongside your original qualification. Once qualified you can choose whether or not to hold a practising certificate and practise actively as a solicitor anywhere in the world where you are eligible to do so, or simply to be listed on the roll of solicitors, which enables you to indicate to clients and other lawyers that you have met the standards necessary for admission in England and Wales. In either case there are ethical requirements that apply and you should ensure that you are familiar with these.
You should note that qualification as a solicitor of England and Wales does not confer the right to work in the UK and you will need to apply separately to UK Visas and Immigration to ensure that you have the appropriate immigration status should you wish to work in the UK.
If you are not interested in qualifying to become a solicitor or barrister but are interested in studying at postgraduate level in other areas of the law, you may find the Prospects website and the UCAS website useful. The British Council also provides useful guides on studying in the UK.
Practical steps to take before you apply for a course
Image
Check your existing qualifications match the entry requirements
If you want to apply for the GDL/law conversion you can do so with a Bachelor's degree from any country in any subject (benchmarked at Level 6 of the UK Qualifications and credit frameworks.) If you are uncertain whether your qualification meets the requirements you can ask the responsible national agency, UK ENIC (formerly UK NARIC) for a Statement of Comparability
If you are applying for the LPC you must have a qualifying law degree or have completed the GDL. Not every law degree is a "qualifying law degree"  so it is very important that you check before you start and that you recognise that if you switch courses (e.g. from single law honours to joint honours with another subject) that you may be affecting your eligibility for the LPC route.
If you are just starting your qualification journey you will need to qualify through the Solicitors Qualifying Examination (SQE), you will need to hold a UK degree, or show that your degree is equivalent to a UK degree/equivalent qualification through a UK ENIC Statement of Comparability, or demonstrate equivalent qualification or work experience early on in the process.  An application for equivalence can be made via the SRA website. (The SRA would not require a Statement of Comparability from a candidate who has a UK LLM at the point at which they apply for admission as a solicitor.)
Demonstrate your English language proficiency (if you need to)
Requirements differ. Each university you are applying to will tell you if you need to take a UKVI approved English language test, an alternative test or participate in a Skype interview. If you are planning to undertake postgraduate law studies in the UK and you require a student visa you will be required to take a Secure English Language Test (SELT) in advance of your visa application, unless you are from a majority English speaking country as recognised by the Home Office.  For the purposes of qualifying through the SQE, you will only be asked to demonstrate that you have an appropriate level of English language if you are exempt from the SQE 2 assessment.
Familiarise yourself with professional character and suitability requirements
When the time comes for you to apply for admission, either as a solicitor or barrister, you will need to meet the following criteria:
• Character and Suitability - For Solicitors
• Character and Suitability – For Barristers
If you think that there may be a question mark over whether you will meet these requirements you can ask for an early assessment from your chosen professional regulator See SRA admission screening or BSB admission screening.
Consider if you require a visa
To apply for a student visa, you must already have an offer of a place from an institution. Please liaise directly with the institution you are applying to regarding a student visa, once your form has been released to them. Applicants will find further information available at the UK government website. You can check if you need a visa to study in the UK via the UK government guide.  You may also find the British Council study in the UK website useful.
If you wish to work in the UK after you graduate, the UK government Home Office Graduate Visa route will be of interest as you get towards the end of your UK-based course of study. If you wish to apply for this, make sure that the course you are applying for is eligible.
If you require a visa, you will need a Confirmation of Acceptance for Studies (CAS) form/letter from your chosen institution, issued to you after you have accepted an offer of a place to study with the university, as part of your visa application. The institutions will have strict deadlines for issuing CAS letters, so you must ensure that you accept your offer and adhere to CAS deadlines within the timeframes given by the institutions.
Image
Apply as early as possible to ensure there is sufficient time to deal with your visa requirements.
Information for undergraduates
Many non-UK nationals choose to study law in the UK as an undergraduate subject. They may do this because they intend to qualify afterwards as a solicitor or barrister in one of the UK's three jurisdictions (England and Wales, Scotland and Northern Ireland) or they may do so in order to take their Bachelor degree qualification in law back home and enter their own national qualification system instead. UK law degrees are recognised by many other countries as an entry point into their own lawyer qualification systems, but if this is a route you want to take you should definitely first check the lawyer admissions policies of your home jurisdiction.
The advantages of studying law in the UK include:
• You will develop a good grounding in English Common law, which underpins many other countries' legal systems.
• You will have a qualification in one of the most common governing laws for international commercial contracts.
• The UK is one of the world's most developed legal hubs, home to hundreds of international law firms and foreign law firms, where you can begin to explore the wide range of possibilities that a legal career could offer.
• If you are not a native English language speaker, studying the law in the UK will help you perfect your command of the language of international business.
• You will have a strong starting point from which to complete your journey to qualification as a solicitor of England and Wales.
To apply to study an undergraduate law degree (qualifying and non-qualifying) in the UK, go to the UCAS website for guidance for overseas applicants. To apply for undergraduate law courses, use the UCAS application process.
Information for graduates
If you are already a law graduate with a non-qualifying law degree, but not a qualified lawyer, or if you are a non-law graduate, you may wish to apply to undertake a GDL / law conversion course to qualify as a solicitor through the new SQE route or you could choose to do a shorter course tailored specifically to prepare candidates for the SQE assessments.
Short SQE course vs longer post-graduate qualification? 
Some of the short courses available may be more suitable for those who have previously studied or practiced law at some level or are already qualified in other jurisdictions. If you have a law degree, you might find that a shorter course covering the areas needed to pass the SQE assessments will suffice, however, it would be worth checking how much your law degree covered in terms of the seven key foundations of law (found in a UK qualifying law degree) and how much 'topping up' you need to do to enable you to pass the SQE. You might prefer to combine SQE preparation with a Masters level qualification to build on your academic credentials and take advantage of some of the longer courses being offered.
If you hold a non-UK degree, you will need to provide a UK ENIC Statement of Comparability when you apply to the SRA for admission as a solicitor. The SRA would not require this, however, from a candidate who has a UK LLM at the point at which they apply for admission as a solicitor.
Cost is obviously something you will want to consider. When you are looking at potential courses, check what the course fees include; it is worth doing your homework to identify the best option for you based on your needs and the kind of training, opportunities and academic qualification you are looking to gain.
It's important to remember that the SQE assessments are separate from the courses and are managed centrally by Kaplan. Unless your course specifically indicates that the cost of the assessments is included in your course fees, you should factor in the cost of the assessments on top of your course fees.
Information about the SQE assessments and how to book can be found here
International applicants FAQs
How do I apply for a course on LawCAB?

Do I need to get my non-UK degree verified by UK ENIC before I apply?

Do I need a certificate of academic standing if I have a non-UK degree?

Do I need to pass an English language test if I am not from the UK?

Do I need a student visa before I apply and how do I obtain a student visa?

What course should I do if I have a non-qualifying UK law degree, or a law degree obtained from outside the UK?

What course should I do if I am a lawyer qualified in another jurisdiction?