Image
Solicitors Qualifying Examination (SQE)
The path to qualifying as a solicitor in England and Wales
What is the SQE?
The SQE was formally launched by the Solicitors Regulation Authority (SRA) on 1 September 2021 and replaces the LPC route to qualification as a solicitor for those who have not already begun their qualification journey. This means that from 1 September 2021, if you have not completed, started, accepted an offer of a place or paid a non-refundable deposit for:
the Common Professional Examination (CPE)/Graduate Diploma in Law (GDL)
the Legal Practice Course (LPC)
a period of recognised training (PRT) - also known as a training contract
...then you will need to qualify through the SQE route 
For those with either a qualifying law degree (QLD) or exempting law degree (ELD), you must have completed, started, accepted an offer of a place or paid a non-refundable deposit by 21 September 2021 to continue on to qualify through the LPC route. (Your QLD or ELD must start by 31 December 2021 latest.) If you don't fall within this category, you too will need to qualify through the SQE.
There is no prescribed route to follow under the SQE, however, to reach the point where you can qualify as a solicitor you must:
You will have to determine what you need to do to achieve the four requirements set out above, and in what order you do them, however, you will need to have completed SQE1 before you can take the SQE2 assessment. The guidance from the SRA also suggests that the SQE2 assessment will be more straightforward for those candidates who have accumulated at least some practical experience.
It is completely up to you how you choose to prepare for the SQE assessments. You could opt for self-study, online courses, university courses which are eligible for government funding or take stand-alone SQE specific preparation courses. You will, however, have to demonstrate through the SQE assessments that you have mastered the knowledge and competence expected of a newly qualified solicitor.
Image
Degree or equivalent
A UK undergraduate degree (or equivalent) must be held before a candidate completes the qualification route as a solicitor and makes an application to be admitted onto the roll of solicitors.
This criteria can be satisfied in a number of alternative ways, such as:
a degree awarded at level 6 or above by a recognised degree-awarding body
non-UK institution which has been certified as equivalent through a UK ENIC Statement of Comparability
a regulated apprenticeship in England and Wales rated at level 6 (or above)
an accredited qualification rated at level 6 (or above) of the Framework for Higher Education Qualifications
or demonstrate work experience equivalent to a UK degree.
All degrees and equivalent level 6 (or above) qualifications must be checked by the SRA's third-party validation service, Atlantic Data, before you apply to become a solicitor.  If you have a non-UK degree or qualification, Atlantic Data will carry out a UK ENIC comparability check as part of the validation process. Exact details of the validation process are set out on the SRA website.
SQE 1 Assessment 
The SQE1 assessment tests candidates on their functioning legal knowledge. It covers the breadth and depth of the law of England and Wales which is currently taught on the Qualifying Law Degree and the Graduate Diploma in Law (both detailed above). The assessment is split into two and includes the following disciplines:
1. Business Law and Practice; Dispute Resolution; Contract; Tort; Legal System of England and Wales; Constitutional and Administrative Law and EU Law and Legal Services.
2. Property Practice; Wills and the Administration of Estates; Solicitors Accounts; Land Law; Trusts; Criminal Law and Practice.
The SQE 1 assessment will take the form of two 5 hour assessments, split over two days. Each day will be split into 2 sessions of 2 hours 33 minutes each with an hour's break in between. Further information is available on the SRA SQE website.
SQE 2 Assessment
The SQE2 assessment is concerned with testing legal skills and draws upon knowledge covered under the SQE1. It is most comparable to the LPC qualification and is more vocationally orientated than the SQE1. You can only book and sit SQE2 after passing SQE1, or if you have been granted an exemption by the SRA for the whole of the SQE1.
The SQE2 will examine the candidate on client interview and attendance note/legal analysis, advocacy, case and matter analysis, legal research, legal writing, legal drafting, and negotiation in the following practice areas: Criminal Litigation, Dispute Resolution, Property Practice, Wills and Intestacy, Probate Administration and Practice, Business organisations, rules and procedures.
The SQE2 assessment is approximately 14 hours and taken over five half days. The first SQE2 assessment took place in April 2022. Further dates, locations and booking windows can be found via the SQE assessment booking website.
Further information about timings of the assessments can be found on the SRA SQE site
It is important to note that the SQE assessments are centrally administered by Kaplan and therefore need to be booked separately to any courses you choose to enrol on.
Anybody wanting to take the SQE assessments needs to register to create an account.  You don't need to wait until you are ready to book an assessment - candidates are encouraged register as early as possible to ensure sufficient time to complete all the pre-booking steps.
Once you have successfully registered, you will receive notification of assessments dates, including when bookings open, and will then be able to book your own assessment date as soon as you are ready.
How can I prepare for the SQE assessments?
Learn about the different courses available to help you qualify through the SQE
Image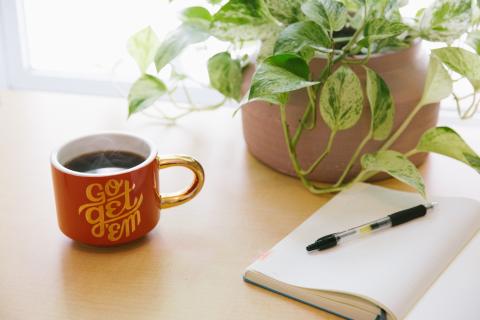 Image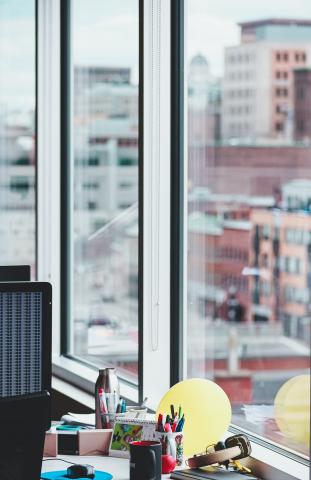 Qualifying Work Experience 
Qualifying work experience (QWE) is any experience of providing legal services that offers you the opportunity to develop some or all of the competences needed to practise as a solicitor. Work experience can be obtained in England or Wales or overseas, but it must be signed off by 
the COLP (compliance officer for legal practice)
a solicitor of England and Wales in the organisation, or
another nominated solicitor of England and Wales outside the organisation but with direct knowledge of the candidate's work.
It can be gained in one block of time or in stages, so long as it is in no more than four organisations. It can be paid or unpaid work and could include:
on placement during a law degree
working in a law clinic
at a voluntary or charitable organisation such Citizen Advice or a law centre
working as a paralegal
on a training contract.
The SRA have produced an infographic highlighting its versatility.
To help aspiring solicitors record their work experience and demonstrate that it meets the required competences, the SRA has developed an online form, which you will be able to access after you have logged in or created your mySRA account. The SRA will contact your COLP or nominated solicitor to confirm the work experience, once you have logged it. If you anticipate any queries about signing off your QWE from your COLP or nominated solicitor, the SRA has provided useful guidance on this.
There are no requirements about when to undertake QWE; you can do it before, during or after taking your SQE assessments although the SRA suggests it will be helpful to have undertaken QWE before taking the SQE2 assessment.
Further information about QWE is available in the QWE section on our website and on the SRA website.
Do you need QWE?
LawQWE is a new platform which will connect you with employers in the legal market and help you to find the work experience you need to complete your qualification. If you would like to find out more, or help out in developing this new service, please register your interest here
What do I need for my SQE application?

Which institutions can I apply to through LawCAB for an SQE prep course?

Should I choose to qualify through the QLD/GDL+LPC or the SQE?

What should I be looking for generally in a SQE preparation course?

Can I qualify through the SQE if I have done the LPC?

What course should I do if I already have an LPC?

What course should I do if I already have a GDL/QLD?

What course should I do if I am a non-law graduate seeking to qualify as a solicitor through the SQE?

What course should I do if I have a non-qualifying UK law degree, or a law degree obtained from outside the UK?

When are the SQE assessments and how do I book my place?

How much does the SQE cost?

What is Qualifying Work Experience and how do I find it so that I can qualify through the SQE route?