Image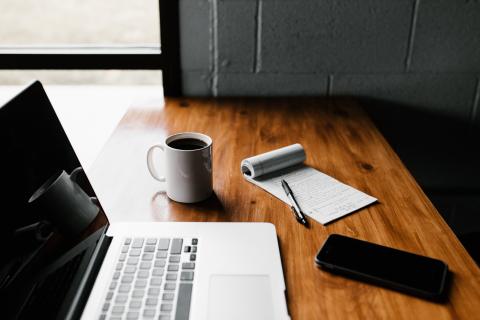 Costs Lawyers
Qualification information
Learn more about the course and exemptions 
Before you read this section!
Make sure that you have read the information in our Qualifying as a Costs Lawyer section for an overview of Costs Lawyers and the qualification process.
Course overview
The aims of the course, run by ACL Training, are to enable trainee Costs Lawyers to: 
obtain general knowledge of each area of law studied; 
achieve detailed knowledge of the law and procedures relating to the costs subject studied;
develop skills of legal analysis, particularly in relation to costs law and practice;
reach a high level of competency and performance; and
learn valuable transferable skills.
What you study and how long this part of the qualification takes depends on the qualifications you already hold. If you have no previous legal qualifications, you would need to complete all three units of the course, but if you have legal qualifications such as a qualifying law degree or Graduate Diploma in Law, you could apply for exemptions. 
As many, if not most, trainees are in full time employment, the course is specifically designed to take account of this, however, if work pressures or personal life get in the way, you can postpone your studies and return at a later stage. 
The course is designed to be delivered via an online learning platform which makes it easy for you to access your learning materials, interact with your tutors as well as other students. You are expected to engage with one hour of tutorial time per week and undertake the activities set. You will need to plan your time and identify when particular modules are being delivered. Once you have signed up, you will be expected to continue for the entire academic year unless you defer or postpone your studies. 
The course adopts the credit tariff used by the Regulated Qualifications Framework. Each of the modules in a unit has a credit value.
The total credit value for the course is 180 credits, made up of two units of 45 credits each and one unit of 90 credits. 
The credit value provides an indication of the estimated length of time required for successful completion of each module in a unit. One credit equates to 10 hours. This is merely an indication of hours and the actual time spent will vary according to the trainee's experience or prior knowledge and will include time spent preparing for any formal sessions, private study, engaging in relevant work-based learning and preparation for formative assessments.
What you will study
The course is divided into three separate units providing a structured learning programme. Each unit is then broken down into modules. The course content is under constant review to ensure that the changing face of the costs profession is covered in detail. Unit 1 is divided into compulsory and optional modules of which a trainee would select two options. All modules in unit 2 and 3 are compulsory. Each unit includes self-assessment assignments, examiner marked assignments and a compulsory practical seminar and exam.
Unit 1 :  The Foundations of Law
(compulsory/optional)
Compulsory:
Foundation Professional Development Planning 
English Legal System, Legal Method & Legal Skills
Law of Contract
Law of Torts
Optional:
Land Law 
Criminal Law
Company and Commercial Law
Family Law
Unit 2: The Foundations of Litigation
(all compulsory)
Advanced Professional Development Planning 
Civil Procedure (Foundation) 
Personal Injury and Clinical Negligence 
Advocacy and Negotiation
Legal Accounts
Professional Ethics 
Unit 3: Costs Law and Practice
(all compulsory)
Costs Pleadings 
Lawyer and Client Costs 
Funding (Legal Aid and other) 
Civil Procedure (Advanced)
Costs in Special Courts 
Business Management
How you will study 
ACL Training offers a unique style of distance learning. The course will begin with a face-to-face induction enabling you to meet with both your peers and tutors. The qualification uses a customised online learning platform to enable easy access to learning materials, tutor interaction and administrative support. Central to the course design is the recognition that many trainees will be in full-time employment juggling both study and work in a high pressured environment.
The materials have been devised to ensure you are able to study on your own, either at home or wherever suits you – reading, watching or listening to the material supplied, undertaking activities and assignments with regular 
weekly support from your tutor. You will also get the opportunity to interact with other students through the online learning environment and forums.
How you will be assessed 
A trainee costs lawyer must complete each of the module assignments, attend the compulsory seminar for that unit and pass the end of unit examination. Successful completion of the unit will enable progression to the next year of study. Each unit is assessed by way of an unseen written examination which will assess knowledge, application, skills and professional conduct outcomes. The pass mark for all unit examinations is 50%:
49% and below: Fail
50% to 59% (inclusive): Pass
60% to 69% (inclusive): Pass with merit 
70% and over: Pass with distinction
Course fees 
The person undertaking the qualification with ACL Training becomes personally liable for their tuition fees for the whole academic year at the time of application or re-enrolment irrespective of whether they are being sponsored through the course. 
The course fees include the unit fee for all materials and assessment of modules, tutorial support, the compulsory seminar, a revision seminar and end of unit exam. 
Unit 1 Course Fees - £2,050 + VAT
Unit 2 Course Fees - £2,050 + VAT
Unit 3 Course Fees - £3,400 + VAT
You are required to attend an induction, compulsory seminar and exam each year. You are also invited to a revision session each year. The course fee includes the cost of your attendance at these events in addition to the unit fee for completing the modules on each unit. The costs and arrangements for travelling to and from these events are your responsibility.
Application fee
In addition to the course fees, a non-refundable administration cost of £50 is payable when making your application and those applying for exemptions will also need to pay an administration fee in respect of those applications.
Exemption fees
The fees for exemptions are as follows:
Exemption Administration Fee Per Unit - £100 (including VAT)
Exemption Administration Fee Per Module - £25 (including VAT)
Where exemptions are granted, ACLT will apply a reduction of 15% per exempted module on the unit fees. Where all 6 modules in a unit are exempted, no course fee will be payable in respect of that unit. 
Refunds
Course fees will only be refunded in accordance with ACL Training's refund policy – see regulation 1.5
Exemptions
The aim of the ACL Training exemption policy is to acknowledge appropriate prior learning equivalent to units in the Costs Lawyer qualification. This is to ensure that students do not need to repeat learning that they have undertaken and been assessed on previously.
In accordance with Rule 9 of the Costs Lawyers Standards Board Trainee Costs Lawyer Training Rules 2020 an application may be made for exemptions from modules or units. 
Exemptions may exempt the applicant from the particular module assignment or from an entire unit. Applications are subject to the demonstration by the applicant that a recognised qualification has been 
completed:
With a substantially similar content to that of an ACL Training module
At an equivalent or higher level to that of an ACL Training module.
Image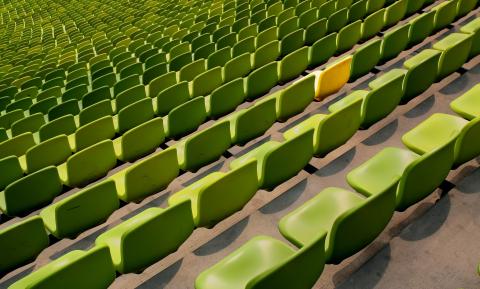 Applicants should consult ACLT's Exemptions Policy where they are  considering making an application for an exemption 
Types of exemptions
There are two types of exemptions available; exemptions for Listed Qualifications and exemptions for Unlisted Qualifications.
Exemptions for Listed Qualifications
Where an applicant can show that they have successfully completed one or more Listed Qualification (for example, a QLD, GDL, LPC,  BPTC, CILEX Level 6 diploma), they are entitled to claim exemptions from certain units or modules. Please refer to the ACLT exemptions policy for further information.
Exemptions for unlisted qualifications 
If a qualification is not included in the ACLT listed courses, an applicant must provide evidence to demonstrate that the qualification, on the basis of which the exemption/s is being sought, meets the following criteria:
At least 75% of the learning outcomes and assessment criteria for the relevant ACL Training module/s must be covered within the qualification
The level of the qualification must be comparable or higher to that of the ACL 
Training module/s for which exemption is being sort
The qualification must have substantive coverage of the English legal system
The rigour of assessment for the qualification must be appropriate to the  level and content of the ACL Training module/s
Image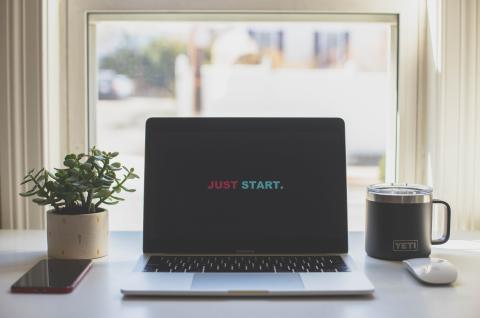 Interested in applying?
We are awaiting full details of a proposed new course to be offered in 2023 but in the meantime, you can register your interest by emailing us at aclt@lawcabs.ac.uk and we will get in touch as soon as we have more information.