Image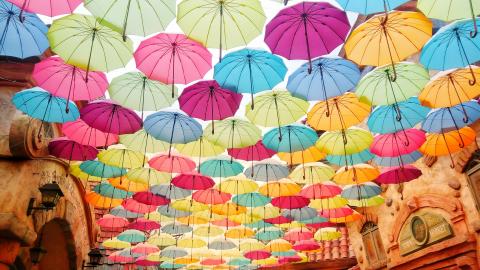 There are several types of
regulated
and
other lawyers
practising in the UK, as well as a range of other legal career roles
What are my options?
If you are interested in pursuing a career in the law, there are many different roles you could consider.
Some lawyers are regulated and the use of those professional titles is restricted to those who have qualified and are registered with the relevant regulatory or professional body. If you want to practise law under one of those titles, you will need to go through a specific qualification process. There are certain activities which are reserved for lawyers holding those titles. These are known as the reserved legal activities and lawyers carrying out these activities are regulated by approved regulators in the legal services sector, which operate under the oversight of the Legal Services Board.
There are other roles within the law which entail different work, and have different training and qualification processes. The following summarises some of the careers available within the law, together with associated professional and regulatory bodies and, where applicable, the reserved legal activities. 
Lawyers under approved regulators
Solicitors represent and defend clients' legal interests and provide advice, and can also represent their clients in court. A solicitor may instruct a barrister if a client needs more specialist advice or needs representing in a higher court. Solicitors are independently regulated by the Solicitors Regulation Authority The body which represents solicitors in England and Wales is the The Law Society of England and Wales.
Barristers are specialist legal advisers and court room advocates who are instructed to advise and represent clients in civil or criminal legal cases. Most barristers are self-employed but some are employed by public sector or private organisations or law firms. Barristers in England and Wales are independently regulated by the Bar Standards Board. The body representing barristers is the Bar Council
Chartered Legal Executives and CILEX Practitioners specialise in one or more areas of the law, often working alongside solicitors, including conveyancing, criminal law, company and business law, litigation, personal injury, family law and probate. CILEX professionals are independently regulated by CILEX Regulation. The body representing CILEX professionals is the Chartered Institute of Legal Executives.
Licensed conveyancers are qualified, professional property lawyers who specialise in the legal aspects surrounding buying and selling property in England and Wales. The approved regulator for licensed conveyancers in England and Wales is the Council for Licensed Conveyancers.  The representative body is the Society of Licensed Conveyancers.
Costs lawyers make sure clients are properly charged for work undertaken on their behalf, helping divide up costs between the prosecuting and defending advisers. They may also be instructed to argue either in support of a solicitor's bill or to oppose a bill.  Costs lawyers are independently regulated by the Costs Lawyers Standards Board. The body representing costs lawyers  is the Association of Costs Lawyers. Find out more about qualifying as a Costs Lawyer.
Trade Mark and Patent attorneys help identify which intellectual property rights are available, advise how they can be protected, and outline likely costs and time frames. They can also help with licensing arrangements and other legal transactions. Patent attorneys and trade mark attorneys are both independently regulated by the Intellectual Property Regulation Board. The body representing patent attorneys is the Chartered Institute of Patent Attorneys. The body representing trade mark attorneys is the Chartered Institute of Trade Mark Attorneys.
Notaries authenticate personal and professional documents mostly for use abroad, either as a discreet role or as part of another legal role. The qualification of notary is regulated by the Faculty Office of the Archbishop of Canterbury. The Notaries Society is the representative body. The Society of Scrivener Notaries may also be of interest for those wishing to develop their career in this direction.
Licensed probate practitioners are qualified, professional probate lawyers, who specialise in the legal aspects surrounding inheritance and the administration of wills and estates in England and Wales. The approved regulators for licensed probate practitioners are the Association of Chartered Certified Accountants, the Institute of Chartered Accountants in England and Wales and the Council for Licensed Conveyancers.
Other lawyers and legal roles
Immigration advisors can help with immigration and asylum claims, including helping make applications to the Home Office and help with appeals against immigration and asylum decisions. Immigration advisers are subject to regulation - only a person who is registered with, or whose organisation is regulated by, the Office of the Immigration Services Commissioner (OISC), or is otherwise covered by the Immigration and Asylum Act 1999, can provide immigration advice or services in the UK. Legally qualified members of certain professional bodies (the Bar Council, the Law Society of England and Wales, CILEX, among others) may give immigration advice without registering with the OISC.
Paralegals support solicitors, barristers and legal executives and are usually employed in law firms to work in a specialised department. They are not qualified solicitors but many go on to become solicitors. See also the National Association of Licensed Paralegals and the Institute of Paralegals.
Magistrates are volunteers who hear cases in courts in their community. They can hear cases in the criminal court, the family court, or both.
Non-legally qualified Tribunal judges such as at Employment Tribunals.
Judicial assistants support members of the court, usually by doing legal research including in family, employment, commercial law in the Court of Appeal.
Will writers can advise on the contents of wills, write a will on behalf of someone else, advise how to put wills into effect, where they can be stored and who the executors of the will could be. Anyone can write a will but is it important that it is legally valid.
Charity and trade union advisors can advise on a range of matters to individuals who may not, or do not wish to, appoint a regulated lawyer. This can include free advice on writing a will, setting up a power of attorney or other unreserved areas of the law.
Mediators are an independent person that helps two parties come to an agreement through discussion or 'mediation'.
Legal cashiers look after a law firm's finances. They process transactions and make sure the firm complies with the Solicitors Regulation Authority's (SRA) Accounts Rules.
Legal secretaries provide specialist administrative support to solicitors, barristers and the law courts. They prepare legal letters and documents such as wills.
Court ushers make sure that everyone involved with a court case is present and that they know what to do.
Law Commission research assistants help make the law simple, modern and fair. Candidates must have a passion for law reform.
How to get started
Not only are there many different roles within the legal profession, there are flexible routes into it too.
In addition to the links provided on this page, check out our section on apprenticeships and non-university routes into the legal profession, which which includes information about various legal apprenticeships as well as the option of distance learning courses to enable you to study while you are in employment.