Image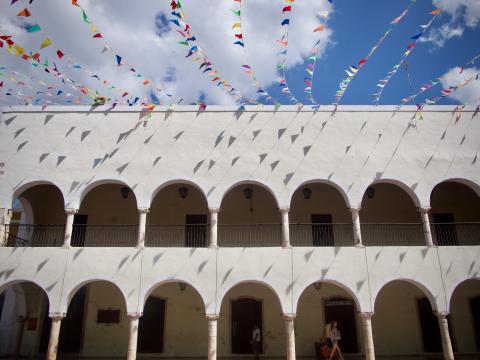 Already qualified in another jurisdiction?
Find out how to qualify in England and Wales
Qualify through the Solicitors Qualifying Examination (SQE)
If you are a lawyer who is already qualified in an another jurisdiction then you can seek admission as a solicitor of England and Wales through the SQE. 
To qualify through the SQE you need:
You may already have much of the knowledge and experience that the Solicitors Regulation Authority is aiming to test through the SQE and so provided you can demonstrate that you have the legal knowledge, skills and competences equivalent to those required of a newly admitted English solicitor, you may be able to apply for an exemption from one, or even both, SQE assessments.
If you are a qualified lawyer from another jurisdiction and you pass both the SQE1 and SQE2 assessments, you will not need to undertake qualifying work experience (QWE). If, however, you seek exemptions from SQE1 and/or SQE2, you would need a minimum of 2 years work experience which the SRA would want to consider before admitting you as a solicitor in England and Wales. This could entail the SRA seeking confirmation of your work experience and/or a certificate of good standing from a referee - for example, if your work experience is not a standard part of a qualification that the SRA has already recognised and is being relied on for equivalence.
For qualified lawyers with a non-UK degree wishing to follow the SQE route to qualification, regardless of whether or not you apply for a SQE course, please ensure your overseas degree is equivalent to a UK degree, or that you have equivalent work experience early on in the process, as it is a requirement of the SRA SQE route. You will need to make an application for equivalence via the SRA website.
Further guidance for qualified lawyers is available on the SRA website and you might find the following pages particularly useful:
The Solicitors Qualifying Examination (SQE): approach to qualified lawyers seeking admission as a solicitor of England and Wales
Full information about the SQE assessments, including how to book an assessment, is available on the SRA's dedicated SQA site.
Further information about transition to SQE from the previous route (QLTS) is now available on the SRA website.