Image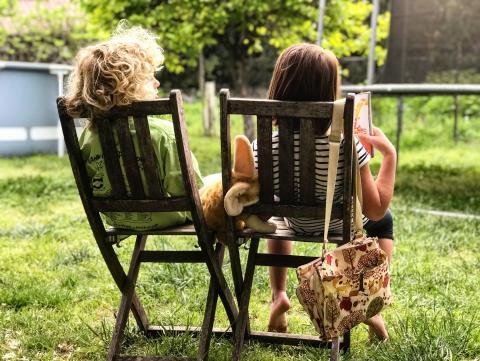 Thinking of a career in law?
A career in law offers a wide range of opportunities. In addition to being a solicitor or barrister, there are a many other legal roles and careers
Get some practical experience of what it's like working in the law
There are many roles involved in the law including solicitor, barrister, chartered legal executive, paralegal, legal administrator, legal secretary and many others. Getting some work experience can help you decide if a career in the law is for you or not, even though you do not need to decide exactly what that role might be just yet.
Decide if you want to study law at university or 'earn while you learn' with an apprenticeship or keep your options open
Legal apprenticeships are available in many settings and for roles including a solicitor, a paralegal, and a chartered legal executive. Legal apprenticeships are available at pre-degree, degree and graduate levels.  They are not just for school leavers - those thinking of a career change can still earn a living. Academic ability is essential, but different roles will demand different levels of academic ability.
Apprenticeships provide the opportunity to 'earn as you learn' from experienced colleagues. Many employers will provide funding to support the costs of training during your apprenticeship, so you can benefit from of a zero-cost route to qualification, plus a salary.
You do not have to hold a degree to start an apprenticeship but you will be expected to study on and off the job to progress. Around 80% of your time will be spent in the office, with 20% in the classroom.
If you intend to go to university think about whether you want to study law as an undergraduate or as a postgraduate.
Undergraduate law degrees are available as LLBs or as BA Law. Consider which might provide the most useful route for you if you choose to study as an undergraduate:
LLB guidance
BA Law guidance
Postgraduate study, if you already have an undergraduate degree or equivalent (in law or non-law subjects), might be a better option for career changers and graduates. Many employers welcome the broader skillsets and commercial awareness brought by graduates from other sectors such as business and finance as well as other subjects that develop commercial awareness and critical thinking. You can keep your options open with a non-law undergraduate degree, then 'convert' your undergraduate degree to law by doing a law conversion course (GDL, PgDL or Masters level conversion), which takes 1 year full time.
For those as yet unsure about whether to qualify as a solicitor, a barrister or other lawyer role, a law conversion course will also allow you to keep your career route options open a little longer, whilst giving you a good grounding in the law.
The Solicitors Qualifying Exam (SQE) route to qualifying as a solicitor only requires an undergraduate degree in any subject (or equivalent qualification or experience), rather than mandating completion of a law degree/GDL course.
Studying law at university can help you to keep your career options open beyond the law. The UCAS section on law highlights the breadth of opportunities open to those thinking about law as a future career.
Training to be a solicitor
The Law Society
Solicitors Regulation Authority 
Training to be a barrister
The Bar Council
Think about the kind of organisation or sector you'd like to work in
There is a need for lawyers in all areas of the world, in all sectors. Are you keen to work for a big City firm, or one that works internationally? Would you prefer to practise law at a small local firm or one operating within a particular region? Are you keen to work in-house as legal counsel for a corporation or government department? Are you passionate about supporting clients that can't afford to access justice by working as a legal aid lawyer? Do you want to work for a firm or be self employed? Do you want to advocate for clients yourself in court or work outside of a courtroom? You should research law recruiters and law firms, both big and small as well as understand the workings of chambers.
Think about the areas of law that interest you
The areas of law that you can ultimately practise in are wide. Whilst you do not need to make any decisions right now, having an idea of the breadth of practice areas is useful.
Understand the skills that legal professionals need
It is early days yet, but understanding the skills you will need to develop for a legal career can help you a) decide if law is the career path for you and b) start to identify opportunities to help you develop those skills as you progress. Lawcareers.net provides a useful summary of key skills for lawyers.
Prospects law
Information on the law sector
UCAS law
Courses and apprenticeships
All About Law
Guidance on apprenticeships
How do I gain some legal work experience?

Gaining initial work experience before you embark on a career in the law is hugely beneficial in helping you decide if the law is for you and to assess potential future employers. It will also help to strengthen your application when you apply for law courses as well as future work opportunities.

Image

 

Formal vacation schemes provide law and non-law university students with the chance to gain work experience on a law placement. Most placements take place over 1-4 weeks in the summer but can also happen during Christmas and Easter 'holiday' periods.

Mini-pupillages tend to last for 3-4 days but can be longer and are used by university law students, including those studying on law conversion courses, and career change graduates to gain experience of the barrister role, by shadowing a barrister.

While most formal vacation schemes and mini-pupillages are done during law students' second and third years at university, with non-law students applying at the end of their third year, vacation schemes are becoming available to first year students. Some experiences are also available for school students - see SmartLaw below.

Vacation schemes can be found at a range of firms including City firms, national/regional firms, local high street firms and general practice, legal aid and advice centres. It is likely that, in a larger firm, they will organise for you to rotate around different departments.

Vacation schemes and mini-pupillages are competitive to get onto and many firms and chambers will use them as a way of identifying those suitable for future training contracts for aspiring solicitors, or future pupillages for aspiring barristers.

If you don't have access to, or cannot get onto, a formal vacation scheme, you can still gain valuable work experience using your own initiative, whether in a legal firm, legal advice centre, an internship with an in-house legal team or through other opportunities.

Placements can develop invaluable skills such as project work, client presentations, interviewing clients, drafting letters, legal research, as well as developing contacts with other legal professionals.

Outside of formal vacation schemes/mini pupillages, you can:

Shadow a trainee or senior solicitor at a local high-street law firm;
Visit the courts (County, Magistrates, Crown) and sit in on court hearings to see how barristers and solicitors advocate for their clients;
Volunteer at a Citizens Advice Bureau - training is provided to ensure you deal appropriately with clients and give accurate advice;
Volunteer for the Free Representation Unit (FRU) - this charity provides free legal representation for clients at tribunals;
Apply for a Bar Placement Scheme place, open to state-educated sixth form and college students;
Join your university law society and get involved in mooting. Moot court competitions simulate a court hearing which provides you with the opportunity to practice the role of a barrister, as it requires you to analyse, research, prepare written submissions and present oral arguments. You can also try online mock trials as a student. Mock trials are also available for school pupils through Young Citizens SmartLaw;
Do pro bono work at universities' legal advice clinics - law students can develop their skills giving legal advice under supervision;
lntern with an in-house legal team. These can range from a month to a year, but are usually three-six months in duration and can give you a real insight into a firm. Internships are often advertised directly on firms' websites;
Volunteer on miscarriage of justice projects;
Get involved in legal work with Amnesty International student groups.

Young Legal Aid Lawyers has useful suggestions for organisations that could provide volunteering opportunities in the legal aid sector.

Non-legal work experience can also help demonstrate to future employers that you have broader, essential skills e.g. researching and presenting information, dealing with customers/clients and building professional relationships, working in a business environment, people management and demonstrating commercial awareness, teaching/presenting to large groups.

Given the current situation, you may also want to consider firms that offer virtual work experience through internships or other online resources e.g. Forage, allowing you to find out about the work of a lawyerr without the need to be 'in the office'.

Find out more

A range of websites and resources are available to support you to access legal work experience.

LawCareers.net Beginner's guide to law contains information about firms that take trainees, organised by geographical region, in addition to summary guides on those firms. The handbook also provides useful case studies giving an overview of the variety of legal practice areas. This provides a useful starter for considering which areas of practice and which types of firms you would like to approach to gain work experience.

Useful solicitor work experience and mini pupillages guides are available on the Lawyer Portal website.

Vacation scheme/mini pupillage opportunities and deadlines can be found on:

I'm interested in working as a legal aid lawyer as a future career path - is this a viable path?

Aspiring lawyers who are passionate about access to justice are needed now more than ever. With the right skills, it is still possible to make a career in this area of work.

Image

 

A 2020 article on Lawcareers.net looked at the viability of a career as a legal aid lawyer. It argued that whilst the funding situation is 'extremely challenging', it is possible to make a career in this area. A further article in Chambers Student from 2017 focused on legal aid barristers. The Law Society of England and Wales also has a useful section on this topic

Develop your experience in this area by volunteering for or working at:

Access financial support schemes:

Understand legal aid restrictions:

Access vital peer support and networks:

What is Qualifying Work Experience and how do I get it for the SQE route?

Qualifying Work Experience (QWE) is the term used for the work experience component of the new Solicitors Qualifying Examination (SQE) route to qualifying as a solicitor in England and Wales.

The Solicitors Regulation Authority (SRA) which regulates solicitors in England and Wales has provided a wide range of resources to explain what QWE is, how long it should last for, where it can be undertaken, and how it should be recorded and signed off. This includes a simple QWE visual to explain the main components of QWE as well as a helpful webinar for SQE applicants.

In summary:

QWE is any experience of providing legal services that offers you the opportunity to develop some or all of the competences needed to practise as a solicitor
QWE can be obtained in England or Wales or overseas
it can be completed in up to 4 different organisations
QWE must be 2 years' full time or equivalent
it can be paid or unpaid
it does not have to cover a range of areas of the law, or 'tick off' all the competences, but you must be aware that SQE1 and SQE2 will cover a broad range of topics and so you should be prepared for this if your QWE is focused in only one area of the law.

It can be completed, for example:

as part of an undergraduate degree 'sandwich year' placement
in a law clinic as a volunteer
in a Citizen's Advice Bureau or doing other charitable or pro bono legal work in law centres or charities
whilst working as a paralegal in one or multiple firms
whilst working as a solicitor's apprentice
as part of a traditional training contract ('Period of Recognised Training') in a City or large national or regional firm, or in a high-street firm or with a sole practitioner.

Simulated legal services are not eligible as QWE.

You must record your QWE yourself, but it must be signed off by a solicitor of England and Wales or Compliance Officer for Legal Practice (COLP). They do not need to be working in England or Wales but must have knowledge of your work in the role.

When looking for organisations to do your QWE at, think about a placement that:

offers diverse and varied, rather than limited and/or repetitive, legal tasks
helps you develop your professionalism and ethical behaviours
develops your understanding of standard procedures for e.g. conflicts of interest checks, anti-money laundering checks, information security.
enables you to learn from experienced role models and be supervised by appropriate individuals
supports your career goals.

You may even use past roles if they helped you develop some of the competences needed to practise as a solicitor and you can get them signed off by an appropriate individual.

Find out where to gain QWE

A range of websites and resources are available to help you to find firms offering roles that can be used to gain QWE.

LawCareers.net Beginner's guide to a career in law contains information about firms that take trainees, organised by geographical region, in addition to summary guides on those firms.

To apply for positions with certain legal firms, you may find the following traditional Training Contract links useful:

Some firms will have summer deadlines, whereas others will recruit throughout the year. Use firms' specific recruitment webpages to check deadlines and requirements.Many firms currently recruit applicants to traditional trainee roles up to two years in advance of joining a firm, and there is nothing to indicate QWE positions will be any different in large City or national/regional firms. Some firms will expect their trainees to have completed both SQE1 and SQE2 assessments in advance of being appointed to gain their QWE. However, as the SRA suggests it may be more helpful for QWE to be completed after SQE1 and before SQE2, this approach may not be adopted by all firms.

For firms and other organisations that do not offer traditional training contracts, you should make use of relevant websites and contact organisations about positions available, as well using as any personal contacts you may have, such as:

large companies or not-for-profit organisations with in-house legal staff
local high street solicitors
specialist recruitment agencies and online professional networking sites offering trainee solicitor and paralegal roles
specialist legal websites such as The Lawyer, the Law Gazette
law school legal advice clinics directly via your university

If you have further questions about QWE, the SRA Q&A section on QWE may provide answers.

Note: The UK government Home Office graduate immigration route will be of interest to international applicants as you get towards the end of your UK-based course of study, if you wish to work in the UK after you graduate.