Image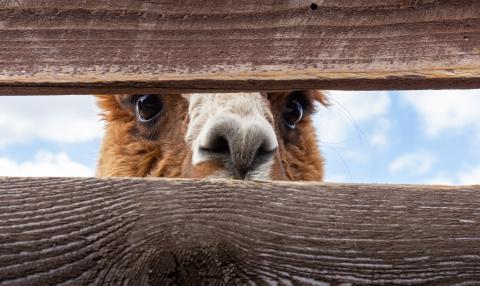 Want to be a barrister?
An overview of the route to qualifying as a barrister
How do I become a barrister?
There are three components of training to becoming a barrister and there are four routes through which these can be completed.  
To fulfil the academic requirements of becoming a barrister, you must have either a qualifying law degree or if your degree is not in law, you must have gained a minimum 2:2 and have completed a law conversion course/Graduate Diploma in Law (GDL).
A qualifying law degree covers the seven foundations of legal knowledge and is specifically approved by the Bar Standards Board and Solicitors Regulation Authority. Not all law degrees are qualifying law degrees so it is important that you check before you embark on your barrister training. If your degree is not a qualifying law degree, you will need to complete a GDL/law conversion course.
The next stage in your training is the vocational component which can be sat in one or two parts and trains you in the specific skills you need to become a barrister. 
This component requires:
- Completion of a Bar training course
Previously known as the Bar Professional Training Course (BPTC), this can now be called a Bar/Barrister Training Course, Bar Practice Course, Bar Vocational Studies etc.
In order to enrol on a Bar training course, you must:
- Attendance at qualifying sessions with your Inn of Court
These sessions aim to complement existing academic and vocational education and help prepare you for pupillage. They can comprise e.g. academic lectures, conferences, residential weekends, networking dinners, advocacy sessions, as well as moots and debates. They can be very practical and help you develop essential practice skills as well as network with future employers and chambers.
The third and final component of qualifying as a barrister is the work-based learning part, called pupillage. It lasts one year (two years if part time) and is divided into your 'first six' months (non-practising) and your 'second six' months (practising on your own, under supervision).
You can apply for pupillage once you are in your final year of a law degree or law conversion course/GDL or after graduation. Note certain time limits as a future barrister.
Pupillage can be completed in a 'set' of chambers or in another approved organisation.
The four routes
You can complete the three components of your training through four potential routes. Although not all are necessarily available yet, training providers can offer any of the following options to complete your training:
Three step
Academic
+ vocational
+ pupillage/work-based learning
Four step
Academic
+ vocational (part one)
+ vocational (part two)
+ pupillage/work-based learning)
Integrated 
Single combined academic and vocational pathway
+ pupillage/work-based learning
Apprenticeship
Single combined academic, vocational and pupillage/work-based learning) - not currently available
Image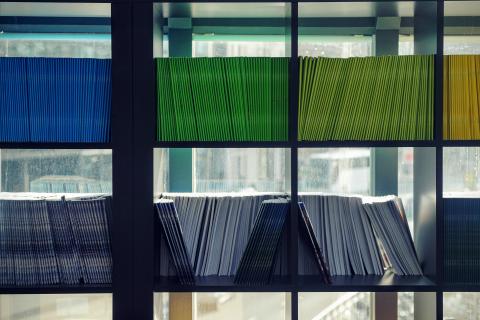 International applicants: If your degree was gained outside of England and Wales and you wish to apply for a GDL with the intention of going on to qualify as a barrister, you should apply for a Certificate of Academic Standing from the Bar Standards Board (BSB) before beginning a GDL course.
How do I complete the academic stage of my barrister training?
If your undergraduate degree was in a non-law subject, your law degree was completed more than five years ago, or did not include each of the seven foundations of legal knowledge, you will need to complete a Graduate Diploma in Law (GDL)/law conversion to meet the academic component of barrister training.
For those seeking to qualify as a barrister (or solicitor, or those who are not yet sure which law path they want to take), a GDL/law conversion aims to condense the knowledge and skills needed to bring non-law graduates up to the same standard as law graduates before they go on to the next stage of their qualification journey. 
On completion of a law conversion course, those wishing to wanting to qualify as a barrister can apply for a Bar training course (BTC) to complete the vocational component.
Image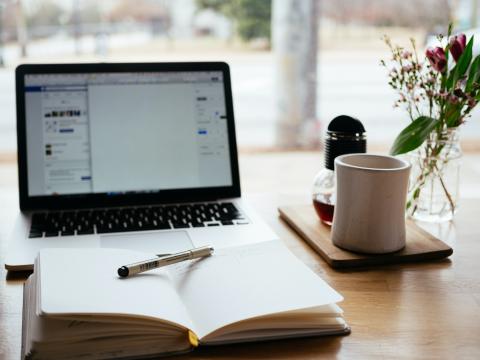 What else do I need to know?
Pupillage
recruitment
Obtaining pupillage is very competitive. The Bar Council's Pupillage Fair is designed in partnership with the Inns of Court and Specialist Bar Associations and is the largest recruitment event for students and graduates aspiring to join the Bar of England and Wales. Other organisations also hold virtual pupillage fairs including Legal Cheek and some universities.
The Pupillage Gateway is the centralised recruitment portal for pupillages and any vacancies for pupillages must be advertised on the Pupillage Gateway.
The Inns of Court, of which you must be a member prior to beginning your vocational component, run annual events and training, including qualifying sessions, for pupil barristers.
Mini-pupillages
To help you better understand the work of a barrister and gain insight into different practice areas, you should undertake several mini-pupillages from your second year at university onwards, to gain vital work experience and make connections. Those successfully applying for pupillage complete 3-5 mini-pupillages.
See the work experience FAQ below for further links on mini-pupillages.
Overseas pupil barristers
The Bar Council has guidance on immigration issues relating to pupil barristers.
Funding your pupillage
Chambers fund your pupillage, but the Inns of Court can offer further financial support. The Bar Council has further funding guidance.
Tenancy
On successful completion of pupillage, pupils can be offered tenancy in the chambers at which they completed their pupillage, with decisions usually made about ten months into pupillage.  For those who are not successful in gaining tenancy, they may be able to apply for a third six (or a "fixed-term period of practise") at another set of chambers. This will also give you another chance to apply for tenancy.
How do I gain some legal work experience?

Gaining initial work experience before you embark on a career in the law is hugely beneficial in helping you decide if the law is for you and to assess potential future employers. It will also help to strengthen your application when you apply for law courses as well as future work opportunities.

Image

 

Formal vacation schemes provide law and non-law university students with the chance to gain work experience on a law placement. Most placements take place over 1-4 weeks in the summer but can also happen during Christmas and Easter 'holiday' periods.

Mini-pupillages tend to last for 3-4 days but can be longer and are used by university law students, including those studying on law conversion courses, and career change graduates to gain experience of the barrister role, by shadowing a barrister.

While most formal vacation schemes and mini-pupillages are done during law students' second and third years at university, with non-law students applying at the end of their third year, vacation schemes are becoming available to first year students. Some experiences are also available for school students - see SmartLaw below.

Vacation schemes can be found at a range of firms including City firms, national/regional firms, local high street firms and general practice, legal aid and advice centres. It is likely that, in a larger firm, they will organise for you to rotate around different departments.

Vacation schemes and mini-pupillages are competitive to get onto and many firms and chambers will use them as a way of identifying those suitable for future training contracts for aspiring solicitors, or future pupillages for aspiring barristers.

If you don't have access to, or cannot get onto, a formal vacation scheme, you can still gain valuable work experience using your own initiative, whether in a legal firm, legal advice centre, an internship with an in-house legal team or through other opportunities.

Placements can develop invaluable skills such as project work, client presentations, interviewing clients, drafting letters, legal research, as well as developing contacts with other legal professionals.

Outside of formal vacation schemes/mini pupillages, you can:

Shadow a trainee or senior solicitor at a local high-street law firm;
Visit the courts (County, Magistrates, Crown) and sit in on court hearings to see how barristers and solicitors advocate for their clients;
Volunteer at a Citizens Advice Bureau - training is provided to ensure you deal appropriately with clients and give accurate advice;
Volunteer for the Free Representation Unit (FRU) - this charity provides free legal representation for clients at tribunals;
Apply for a Bar Placement Scheme place, open to state-educated sixth form and college students;
Join your university law society and get involved in mooting. Moot court competitions simulate a court hearing which provides you with the opportunity to practice the role of a barrister, as it requires you to analyse, research, prepare written submissions and present oral arguments. You can also try online mock trials as a student. Mock trials are also available for school pupils through Young Citizens SmartLaw;
Do pro bono work at universities' legal advice clinics - law students can develop their skills giving legal advice under supervision;
lntern with an in-house legal team. These can range from a month to a year, but are usually three-six months in duration and can give you a real insight into a firm. Internships are often advertised directly on firms' websites;
Volunteer on miscarriage of justice projects;
Get involved in legal work with Amnesty International student groups.

Young Legal Aid Lawyers has useful suggestions for organisations that could provide volunteering opportunities in the legal aid sector.

Non-legal work experience can also help demonstrate to future employers that you have broader, essential skills e.g. researching and presenting information, dealing with customers/clients and building professional relationships, working in a business environment, people management and demonstrating commercial awareness, teaching/presenting to large groups.

Given the current situation, you may also want to consider firms that offer virtual work experience through internships or other online resources e.g. Forage, allowing you to find out about the work of a lawyerr without the need to be 'in the office'.

Find out more

A range of websites and resources are available to support you to access legal work experience.

LawCareers.net Beginner's guide to law contains information about firms that take trainees, organised by geographical region, in addition to summary guides on those firms. The handbook also provides useful case studies giving an overview of the variety of legal practice areas. This provides a useful starter for considering which areas of practice and which types of firms you would like to approach to gain work experience.

Useful solicitor work experience and mini pupillages guides are available on the Lawyer Portal website.

Vacation scheme/mini pupillage opportunities and deadlines can be found on:

How do I apply for a course on LawCAB?

How do I apply for a GDL, PGDL or LLM?

If you have not yet decided whether you want to qualify as a solicitor or a barrister, you can apply for a GDL/PgDL law conversion course through the GDL/law conversion form.

To apply for an LLM, please select the form appropriate to the route you are seeking to qualify through.

If you wish to qualify as a barrister or are unsure of your final career route and wish to do a law conversion LLM, please select the GDL/law conversion form.
For LLMs tailored to applicants looking qualify through the SQE route, please select the SQE form.
If you are looking for a LPC LLM, you will find these in the LPC application form.

You will be able to select the relevant course from the dropdown list of courses under each institution when you reach the course choice section of the application form.

Information about the courses offered by each institution can be found in Where can I study?. You can also search for courses using our course finder.

As with all courses, do make sure that you check the eligibility criteria for the course you want to apply for before you submit your application. If in doubt, please contact the admissions teams at your chosen institutions for clarification.

What do I need for my GDL/law conversion application?

Academic documentation

If you are a current undergraduate in your final year, you must attach a transcript to your form showing the courses you have studied in your first two years and the marks awarded so far.

If you are a graduate, you must attach a copy of your final transcript and/or degree certificate to your form to your form.

For further information on transcripts, please refer to our FAQ 'What is a transcript?'. 

Personal statement

Most course providers require a personal statement. You can either type this into the form or upload as an attachment to the reason and personal statement section of the form. Please see our FAQ on What is a personal statement and what should I include in it? for further information on what to include in your personal statement.

Reference

Most course providers require a reference.

If you are a current undergraduate or recent graduate, you are encouraged to nominate a current academic tutor who can comment on your suitability for post-graduate study and a career in law, and also provide an expected final grade for your current studies if possible.

If you cannot nominate an academic tutor, you should nominate a current or recent employer to provide a reference in support of your application. Please see our reference FAQs for further detail.

Passport details

If you are applying from outside of the UK and need a visa, you will need to provide your current passport number and expiry date.

How soon can I apply for a GDL/law conversion course?

Applications for the 2022 GDL/law conversion courses opened 4 October 2021. You can apply if you are in your final year of your degree or if you already have your degree.

Where can I study a GDL/law conversion course?

Please use our course finder to identify the institutions currently offering GDL and/or law conversion courses.

Can I apply for a GDL/ law conversion course if I don't have a degree?

Most of the course providers will require a degree (or equivalent qualification) as part of their eligibility criteria.  Please check with the institution you are interested in applying to in the first instance.

For applicants without a degree who wish to qualify as a solicitor, please refer to the SRA website for further information.

Please refer to the Bar Standards Boards website for their entry requirements.

Can I apply for a GDL/law conversion course if I don't have a 2:2 degree?

Although most of the institutions ask for a minimum 2:2 in order to study for a GDL/law conversion, they will consider each application individually.

Applicants should complete the application in full, providing as much detail as possible in the personal statement, including any mitigating factors or problems they have experienced during their studies which may have affected their end results. They should also contact one of their academic tutors to ask them to provide a full supporting reference. The institutions will then be able to take everything into consideration when reviewing the application.

Please note that CAB does not hold a list of providers who will accept applicants who do not meet the usual requirement in obtaining at least a lower second (2:2) in their degree studies.

Further information about the degree (or equivalent) requirements for qualifying as a solicitor can be found on the SRA website.

For those wishing to qualify as a barrister, please refer to the Bar Standards Board website for their entry requirements, which state that  a degree with a minimum 2:2 award is an essential requirement.

Can I apply if I have a criminal conviction?

What time limit is there on my law degree, Graduate Diploma in Law (GDL) or Legal Practice Course (LPC)?

For those considering their next steps to becoming a solicitor or barrister, the article from LawCareers.net provides clear guidance on time limits for courses.

In summary:

Solicitors

If you are doing a GDL and you want to become a solicitor - there is no expiration date, but if you wish to use it to gain entry to the LPC you must have accepted an offer of a place on a GDL by 31/8/21 and started it by 31/12/21 - see our law conversion/GDL section for further guidance. The LPC route will only be available up until 2032 and many course providers may stop running the LPC beyond a certain point, possibly as early as 2022/23, due to the implementation of the Solicitors Qualifying Exam. There is no time limit for the SQE route.

A LPC must be completed within five years of beginning the LPC. After completion, there is no expiry date on it. However, it is not recommended to leave a big gap between completing the LPC and applying for a training contract.

Barristers

If you are doing a law degree/GDL and you want to become a barrister - these courses must normally be completed within six years of starting them and you must then start a Bar training course within five years of graduating from a law degree or GDL.

A Bar training course must be started within five years of completing a law degree or GDL. You must complete the Bar course within two years (if studying it full time) or three years (if studying it part time) of graduating from your law degree/GDL.

Once you complete the Bar course, you have five years to secure pupillage before the qualification expires.