Image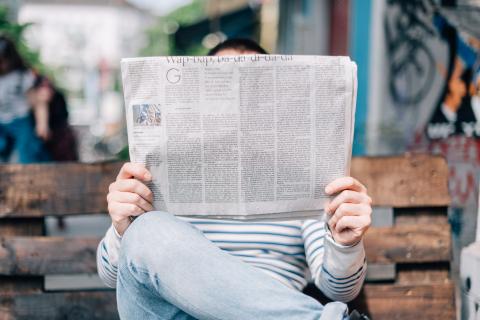 Image
Discover the ways in which your personality type might connect with different areas of law!
LawQWE has launched a campaign to raise awareness among aspiring lawyers of the many different career paths they could take with a legal qualification, and the wide range of organisations in which they could work.
The campaign is kicking off with a light-hearted activity called KnowYourLegalSelf, designed to encourage university students, school leavers and career changers thinking about a future in the legal profession, to think more deeply about what motivates them, what they enjoy doing and what they would like to achieve. 
Please follow the links below, and follow the steps:
Aspiring lawyers: https://www.lawqwe.com/know-your-legal-self
If you are an experienced lawyer or paralegal, you can also get involved: 
Lawyers/paralegals: https://www.lawqwe.com/employers-home
Image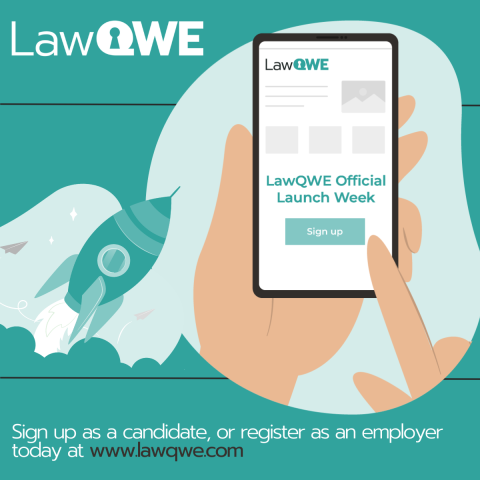 Calling aspiring solicitors!
JUST LAUNCHED - LawQWE is a new specialist careers portal which will help you connect to employers to find the opportunities you need to meet the SRA 
requirements.
Start your job search for qualifying work experience in legal roles by registering as a QWE trainee and uploading your CV today!
 
March 2023
SQE one year on
The SRA has published a series of reports reviewing the first year of the SQE.  Read the reports using the links below.
SQE assessment annual report (PDF 42 pages, 814KB)
SQE Independent Reviewer Annual Report 2021-22
SQE Quality Assurance Annual Report 2021-22
SQE year one: initial perceptions and experiences
May 2022
First SQE2 assessment took place
More than 730 candidates sat the first SQE2 assessments, across 89 test centres in the UK and internationally for the written test and in the UK (Cardiff, London and Manchester) for the oral assessments.
Results for this sitting will be available from late August 2022.
April 2022
SRA webinars
Qualifying work experience explained (YouTube)
Date: 6 April 2022, 13.00 – 13.45
Book for free here
SQE assessments: mitigating circumstances (YouTube)
Date: 5 April 2022, 13.30 – 14.15
Book for free here
LawCAB launches new Question of the Month
Each month, LawCAB will be asking a short question of those visiting our homepage. We'll use the answers to improve our website and applications portal.  The Question of the Month runs in parallel with our main 'Tell us what you think' feedback form, also available on our homepage.
March 2022
SRA SQE update
SQE1 bookings open 17 March 2022
For those looking to take the SQE1 assessments in July 2022, the booking window opens on Thursday 17 March. Find out more on the SRA website.
NB For those who are successful at the July 2022 SQE1 assessment round, the next possible SQE2 assessment round for these candidates will be April 2023, not October 2022, due to the closing date of the SQE2 October 2022 booking window.
Upcoming SQE webinars from the SRA
The SRA is running a series of webinars in March and April. To register, please follow the links to:
Qualified lawyers: becoming a solicitor 29 March 2022 13.00-13.45
SQE assessments: mitigating circumstances 5 April 2022 13.30-14.10
Qualifying work experience explained 6 April 2022 13.00-13.45
Further information is available in the latest SRA SQE update, including details about upcoming employer and work experience provider networking events,  other recorded webinars, as well as a useful blog piece on SQE2 preparation.
February 2022
WANTED - law clinic students willing to share their views and experiences of group work and peer feedback, both good and bad, for a research project looking at peer learning and group work in law clinics
Louise Hewitt (Greenwich University) and Lucy Yeatman (Liverpool University), lecturers working in law clinics, are doing some research about what works and doesn't work with student groups.  Anecdotal evidence suggests that students often find group work less stressful in law clinics than in other classroom settings. They are interested in exploring this with students to find out more about both the good and the bad of peer review and group work.  They are running student-led online focus groups throughout March and are looking for law clinic students to participate.  The student experience in the clinic may have been voluntary or as part of an assessed module, and can be undergraduate or post-graduate.  The only requirement is that students have participated in a law clinic in some way.  All responses will be anonymised and the project has ethical approval from both institutions.  To register your interest as a focus group participant: https://forms.office.com/r/jK6N6kvqjg  
January 2022
SQE2 assessment booking now opens 10am on 31 January 2022
The SRA has moved the SQE2 assessment booking opening date from 25 to 31 January. This is to allow time for SQE2 candidates to complete the pre-booking process, before attempting to book their assessment when the booking window opens.
Candidates must ensure that they have followed steps 1 and 2 in their SQE candidate account before 31 January.
The booking window will still close at 5pm on 7 March.
Visit the SRA SQE site for full details.
SQE1 assessment results out
The SRA published the headline results for the first ever SQE1 assessment on 20 January 2022, with individual results being made available in the candidates' accounts.
53% of candidates passed the November 2021 assessment with 1090 taking it at more than 100 test centres in 26 countries.
The SRA, with Kaplan, have published data on the results. These include headline data, an overview of the assessment day processes, a SQE independent reviewer report and information on the diversity of the candidates. 
The data show some difference in candidate performance by ethnicity and the SRA has commissioned Exeter University to carry out research to better understand and address factors affecting attainment by particular ethnic groups in professional assessments.
SQE1 first sitting takes place
The first sitting of the SQE1 assessment takes place on 8 and 11 November and consists of just over ten hours of assessments taken over the two days. The SRA reports that more than a thousand people signed up to take the first SQE1 assessment. Results are expected 6-10 weeks after sitting the assessment, on or before 24 January 2022.
October 2021
LawCAB gets a new look
The LawCAB site has been updated to provide clearer guidance for applicants on routes into the legal profession, with particular emphasis on the SQE route for solicitors and suitable preparation courses for that route. The new site also feature new sections for aspiring barristers, and for those just thinking about a career in the law and wanting to find out more.
We have retained the clean, simple look in My Applications, as we know that was important to you but we hope you like the new look to our information and guidance pages!
Applications are now open!
Applications for 2022/2023 academic year courses are now open. A wide range of programmes offering law students the opportunity to study law conversion (GDL, PgDL, MA Law, LLM), Legal Practice and SQE-focused preparation courses are now available for aspiring solicitors and barristers to apply for. Use our course finder as well as our Where can I study section to find the right course and institution for you. Here's to 2022!
September 2021
The SQE route is now live!
Aspiring solicitors who have not already started their journey to qualification will now qualify through the SQE. See the range of courses available to apply for in our course finder - consider a GDL, PgDL or LLM/MA Law, with or without SQE assessment-specific elements. The journey you take is yours to determine!
August 2021
Last chance to start a GDL for continuation on the LPC route to qualification as a solicitor
If you want to qualify as a solicitor in England and Wales via the LPC route and need to do a law conversion (GDL) course first, apply and accept an offer before 31 August 2021 and start your GDL before 31 December 2021 to be eligible to continue on the LPC route - and keep evidence of your offer, acceptance and start dates. You can still study a GDL to help your preparation for the SQE - see our related FAQ.
LPC closing dates fast approaching!
With application deadlines for many September/October 2021 Legal Practice Courses fast approaching, applicants wishing to start a LPC this autumn are strongly advised to submit outstanding applications and chase up referees to ensure their applications are released prior to courses closing to new applications. A list of LPC providers is available in our Where can I study section.
July 2021
How to decide on your SQE prep course
With the introduction of the SQE route to qualifying as a solicitor, applicants for SQE preparation courses will have a range of different entry qualifications for these courses. Our SQE FAQs starting with 'What course should I do if...' can help guide applicants on which SQE courses to consider, depending on their existing qualifications.
International applicants and the SQE - questions from the floor
During May-June 2021, we ran a short survey about Qualifying Work Experience (QWE) on our site. We received several questions as part of this survey from international applicants asking specific questions about the SQE and QWE, so we thought it would be helpful to provide some answers to these questions here! If you have a question about the SQE, QWE or anything LawCAB related, do let us know via email and we'll answer it directly, post it in our FAQs or on a blog post like this one.
Q. I'm just finishing my law degree overseas and keen to do the SQE assessments. Can I take the SQE assessments and satisfy the QWE and other necessary requirements without having done a qualifying law degree (QLD), Graduate Diploma in Law (GDL), Legal Practice Course (LPC) or a PGDL or Masters course incorporating SQE prep?
Unlike the QLD/GDL & LPC route to qualifying as a solicitor in England and Wales, it is completely up to you how you prepare for the SQE assessments. You may decide that you don't need to prepare for the assessments at all (although we would encourage you to do your research before reaching that decision!). Universities and other course providers offer a variety of courses to help you prepare for the SQE assessments, either through online or face to face teaching, on a part-time or full-time basis. These courses could take the form of university courses eligible for student funding or stand-alone SQE preparation/top-up courses. So you can choose a course that suits you, taking into account the studies you have already undertaken, as well as the areas of interest you might have. As you already have a law degree, you might find that a shorter course covering the areas needed to pass the SQE assessments is all that you need, however, it would be worth checking how much your non-UK law degree covered in terms of the seven key foundations of law (found in a QLD) and how much 'topping up' you need to do to enable you to pass the SQE assessments. Eligibility requirements for SQE courses will depend on the type of course you are applying for so please check before applying. Note: as a UK undergraduate degree or equivalent is a requirement for the SQE route overall, you will need your non-UK law degree to be certified as equivalent through a UK ENIC Statement of Comparability.
Q. What counts as QWE for SQE, how can I get work experience to meet the QWE requirements and do I need a sponsor for my QWE placements?
In summary, QWE is any experience of providing legal services that offers you the opportunity to develop some or all of the SRA competences needed to practise as a solicitor. It can be obtained in England and Wales or overseas, and it does not need to cover English and Welsh law. A candidate will need knowledge of this to take the SQE assessment, but they do not need to gain this specifically through their work experience. QWE can be completed in up to 4 different organisations, but overall must be 2 years' full time or equivalent in duration. It can be paid or unpaid. It does not have to cover a range of areas of the law, or 'tick off' all the SRA competences in the Statement of Solicitor Competence. However, as SQE1 and SQE2 assessments will cover a broad range of topics, your QWE may not be very useful in preparing you for these assessments if it is focused in only one area of the law. QWE can be completed after you have sat both assessments, although the SRA suggests that it may be helpful to complete QWE before sitting SQE2.
You can get work experience as part of an undergraduate degree 'sandwich year' placement; in a law clinic as a volunteer; in a Citizen's Advice Bureau or doing other charitable or pro bono legal work in law centres or charities; whilst working as a paralegal in one or multiple firms; whilst working as a solicitor's apprentice; as part of a traditional training contract ('Period of Recognised Training') in a City or large national or regional firm, or in a high-street firm or with a sole practitioner. Note that simulated legal services are not eligible to count as QWE. Whilst your work experience can be done overseas, it is essential that, for it to count as QWE, it must meet the SRA requirements and be signed off by an approved person, normally a solicitor of England and Wales or "COLP" (Compliance officer for legal practice) who is on the roll. Read more about where to seek work experience in the UK in the specific FAQ 'What is QWE and how do I get it for the SQE'.
As an international candidate, if you wish to undertake your QWE in the UK, you may need a visa. The type of visa .e.g Student, Skilled worker, Graduate route etc will depend on whether you are studying in the UK, applying at the end of your studies just before starting your QWE, or if you come to the UK just for the purposes of completing your QWE. Your visa sponsor will differ (or may not be required) depending on the nature of your visa. For more information on visa requirements, refer to the UK government website and its visa guide. You may also be interested in the latest news about the government's graduate visa route.
Q. As an international candidate wanting to do a QWE in the UK after completing my SQE course at a UK university, am I eligible to do so on my student visa?
As an international candidate, if you wish to undertake your QWE in the UK at the end of your UK course of study, having been on a Student visa, you will be able to apply for the Graduate visa route. The Graduate route will require a new visa application, which will only be possible from inside the UK. Individuals applying to the Graduate route will not need a sponsor. The UK Home Office has announced (June 2021) that the deadline for current academic year (2020/2021) university students on a Student visa to arrive in the UK to qualify for the UK Graduate route visa has been extended to 27 September 2021. If you graduate and your Student visa leave expires before the Graduate route is introduced, you will not be eligible to apply, however, you will be able to apply to a number of other routes e.g. Skilled Worker, among others. For more information on visa requirements, refer to the UK government website and its visa guide.
Q. I've been working as a paralegal internationally for the past 3 years. Will I have to do a further two years QWE in England or Wales after passing the SQE assessments, or will my international work experience as a paralegal count?
As mentioned previously, whilst your work experience can be done overseas, and does not need to cover English and Welsh law, it is essential that it must meet the SRA QWE requirements and be signed off by an approved person. This needs to be a "COLP" or a solicitor of England and Wales who is on the roll and has direct experience of, or has reviewed, your QWE, knows that it allowed you to gain SRA competences, and is willing to confirm your qualifying work experience.
You can gain experience before, during or after sitting the SQE assessments and can use QWE from previous roles, and 'bank' it for when SQE comes in on 1 September 2021. There are no time limits on when you can claim experience as QWE and so you may have completed the QWE requirement through your paralegal role, providing you are able to get it signed off. You must register two years' worth of QWE by the time you apply for admission as a solicitor in England and Wales but you can register any completed QWE now if you wish to – useful if you want to use a past role as QWE. Note: although the SQE route opens 1 September 2021, the first assessments will run in November 2021 (SQE1) and April 2022 (SQE2) so it is unlikely to fulfil all the SQE criteria and apply to gain entry to the SRA roll before mid-2022.
Q. As an international qualified lawyer, am I eligible for the SQE route and do I have to do all the assessments and QWE?
Qualified international lawyers are eligible to follow the SQE route. Some may be able to apply to the SRA for exemptions to parts of the SQE assessments directly. A few jurisdictions have already been granted exemptions. Your own country's law society or bar would need to make a request for qualification recognition to the SRA directly before your make your application. If, as a qualified lawyer, you are granted an exemption from SQE2, the SRA may require you to demonstrate your English or Welsh language competence. If you are not granted an exemption you will need to pass SQE1 and SQE2 assessments, but qualified lawyers are not required to do qualifying work experience, as the SRA will recognise existing qualification and experience. Existing Qualified Lawyers Transfer Scheme (QLTS) candidates can find out how the SQE introduction will affect their existing QLTS application.