Image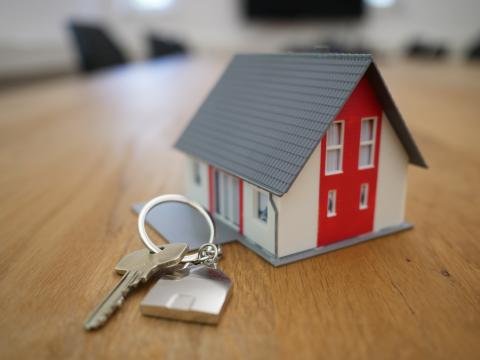 What is a Licensed Conveyancer?
Licensed conveyancers specialise in supporting individuals and firms with the legal process of buying and selling property in England and Wales. They are qualified and regulated lawyers.
They will focus on preparation of all relevant documentation associated with buying and selling property and will manage the financial processes for completion of property sales on behalf of buyers and sellers, including landlords and tenants.  Specific tasks may include:.
Taking instructions, dealing with terms of engagement and fee estimates 
Client due diligence (CDD and EDD) checks 
Making local land charge searches and other searches
Preparation of draft contracts 
Dealing with exchange of contracts 
Obtaining mortgage redemption statements 
Preparing completion statements 
Completing the transaction and dealing with mortgage redemption and release of collateral security 
Registration of buyer (and charge) at Land Registry for all of registration of title 
Consideration of Anti-Money laundering issues
Sale by auction 
Capital Gains Tax and Value Added Tax implications 
Powers of attorney
Most licensed conveyancers are employed by law firms. However, you could also be employed by local authorities or in housing associations, banks and building societies. Property development companies also employ people in these roles.
Licensed Conveyancers are also Commissioners for Oaths which enables them to legally administer and witness official documents.
Qualifying as a Licensed Conveyancer
There are 2 stages to achieving qualification as a Licensed Conveyancer. 
The qualification requirement is a level 4 and level 6 Diploma. No prior qualifications are needed to enter onto the level 4 Diploma but most training providers recommend that students have a minimum GCSE, or equivalent, qualification in English and Maths.
The Diplomas can be studied via distance or classroom learning. They can also be completed as part of an apprenticeship. If you wish, you can also 'step off' at Level 4 and qualify as a Conveyancing Technician if you complete 6 months' practical work experience.
For those with existing legal qualifications e.g. a law degree, exemptions may apply.
A number of training providers offer the level 4 and level 6 diplomas.
Stage 2
Professional stage
The second stage is completing the practical work experience requirement. You are required to complete 1200 hours within an appropriate setting, which can include law firms, housing associations, banks and building societies. Potential work experience providers can be found on the Society of Licensed Conveyancers jobs board.
The Council for Licensed Conveyancers (CLC) application section for first qualifying conveyance licences provides more detail on who should supervise (e.g. solicitor, licensed conveyancer, licensed probate practitioner, FCILEx) your practical work experience.
You must complete a Statement of Practical Experience, verifying the tasks you have undertaken, as part of your application for a practising licence. This Statement must be authorised by the person who supervised your work experience.
Stage 3
Apply for your licence
Once you have completed both stages, you can apply for your first qualifying conveyance licence.
You may also apply for a licence with the CLC if you are already a qualified lawyer who has completed conveyancing electives or if you have successfully completed level 6 or level 7 CILEx, Paralegal or Solicitor Apprenticeships with conveyancing or probate pathways.