Image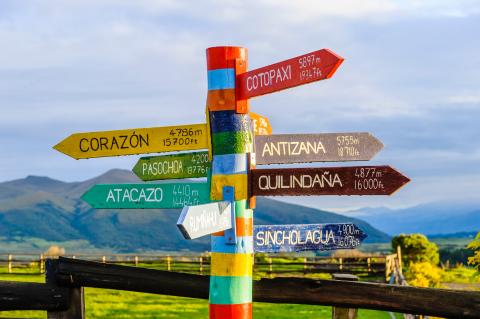 Alternative routes to qualifying as a solicitor
This section highlights alternative options for those who do not want to follow the traditional 'straight to university at 18' route that many individuals in England and Wales follow to become a solicitor
There are currently two valid routes to qualification as a solicitor in England and Wales: the LPC route and the SQE route. 
Both routes require completion of an undergraduate degree (or equivalent) and many individuals tend to follow these routes via university full-time; completing the required undergraduate qualification and then progressing onto the additional qualifications (law conversion/SQE preparation/Legal Practice courses) and/or assessments (SQE 1 and SQE 2) required.
There are, however, alternative routes available to train and be admitted to the roll of solicitors for those who do not wish, or are not able, to go to university full-time. 
Solicitor apprenticeship
A solicitor apprenticeship provides you with the opportunity to 'earn as you learn' from experienced colleagues. Many employers will provide funding to support the costs of training during your apprenticeship so you get the benefit of a zero-cost route to qualification, plus a salary.
You do not have to hold an undergraduate degree to apply for a solicitor apprenticeship, so it is ideal for those who do not hold an undergraduate degree, or do not want to study full-time at university.  
You will, however, be expected to study on and off the job to progress. Around 80% of your time will be spent in the office, with 20% in the classroom.
Where to do a solicitor apprenticeship
Apprenticeships exist at a wide range of organisations including large City law firms and large corporations such as the BBC, alongside government departments and smaller firms.
Apprenticeships are open to those without legal experience, but also to those with existing experience and skills, such as paralegals and chartered legal executives.
Solicitor apprenticeships in England are currently only available for those who have an eligible residency status and the right to work in England. There are currently no solicitor apprenticeships in Wales or Scotland but see further guidance for other apprenticeship links.
What to expect
The standards expected of apprentice solicitors are the same as those expected of all solicitors. Assessment to become a solicitor will be by the SQE route for new apprenticeships. 
Entry requirements
These vary among employers but the minimum standard is 5 GCSEs including Maths and English and 3 A levels, all at grade C or above, or equivalent qualifications or work experience. 
You can choose to apply to start a solicitor apprenticeship after A levels (or equivalent) but you may also consider it as a route to take as part of a career change later in life, balancing work and study with other commitments.
Graduate solicitor apprenticeships
These are also available for those who already have an undergraduate degree in any subject, accessed directly through firms or participating law schools. There are currently no solicitor graduate apprenticeships in Wales or Scotland. 
Solicitor apprenticeship guidance
Solicitor apprenticeship vacancies
Graduate and non-graduate solicitor apprenticeships can be found through a general internet keyword search.
General apprenticeship searches
More about apprenticeships
For those wanting find out more about legal apprenticeships in general, visit our Apprenticeships section.
CILEX lawyer
A Chartered Legal Executive (CILEX) lawyer specialises in a particular area of law, and has trained to the same standard as a solicitor in that area of law. Fully qualified and experienced CILEX lawyers are able to undertake much of the work that solicitors do, with some exceptions.
CILEX is the governing body for Chartered Legal Executives. If you work in a CILEX-approved role, you can apply to join CILEX.
Entry onto the SRA roll
CILEX Practitioners and Chartered Legal Executives can apply for admission to the Solicitors Regulation Authority (SRA) roll via the SQE route. Entry on the roll will allow these professionals to work as a solicitor in England and Wales.
CILEX are in discussion with the SRA about potential exemptions to the SQE assessments for those people who qualify as CILEX Lawyers via the new CPQ route. Qualified lawyers are exempt from the Qualifying Work Experience requirement. Refer to the SRA website for the latest guidance.
Entry requirements
Entry to the early stages of the CPQ pathway does not require you to have a degree. 
Apprenticeships
CILEX apprenticeships are also available for :
Chartered Legal Executive apprentices
CILEX Paralegals apprentices
CILEX Legal Services apprentices
Further guidance
See our CILEX section for more information.

Pathways to admission as a solicitor
The Solicitors Regulatory Authority outlines the full range of pathways to admission on their website.
Existing qualified lawyers
Qualified lawyers, including barristers in England and Wales, can gain admission as a solicitor in England and Wales via the SQE route from September 2021. 
Qualified lawyers will not be required to do qualifying work experience, as the SRA will recognise their existing qualification and experience.